Locations to be remembered
For our first ever Wanderlust True North edition we found home at Bragadiru Palace in central Bucharest. An iconic venue that dates to the end of the 19th century, with strong Habsburg architectural and cultural references. The event still had a relaxed and comfortable feel. Yoga, socialisation and meditation fitted quite well the eclectic backdrop.
One thing we care about when putting together an event is how our work makes people think and feel. Our schedule was filled with different types with practices that required different types of intensities and abilities. We started off strongly with Power Yoga, followed by a more calming and mellow paced Kundalini Yoga session, ending with guided meditation. For most of the event, we had a live handpan performance contributing further to the immersive and enriching experience.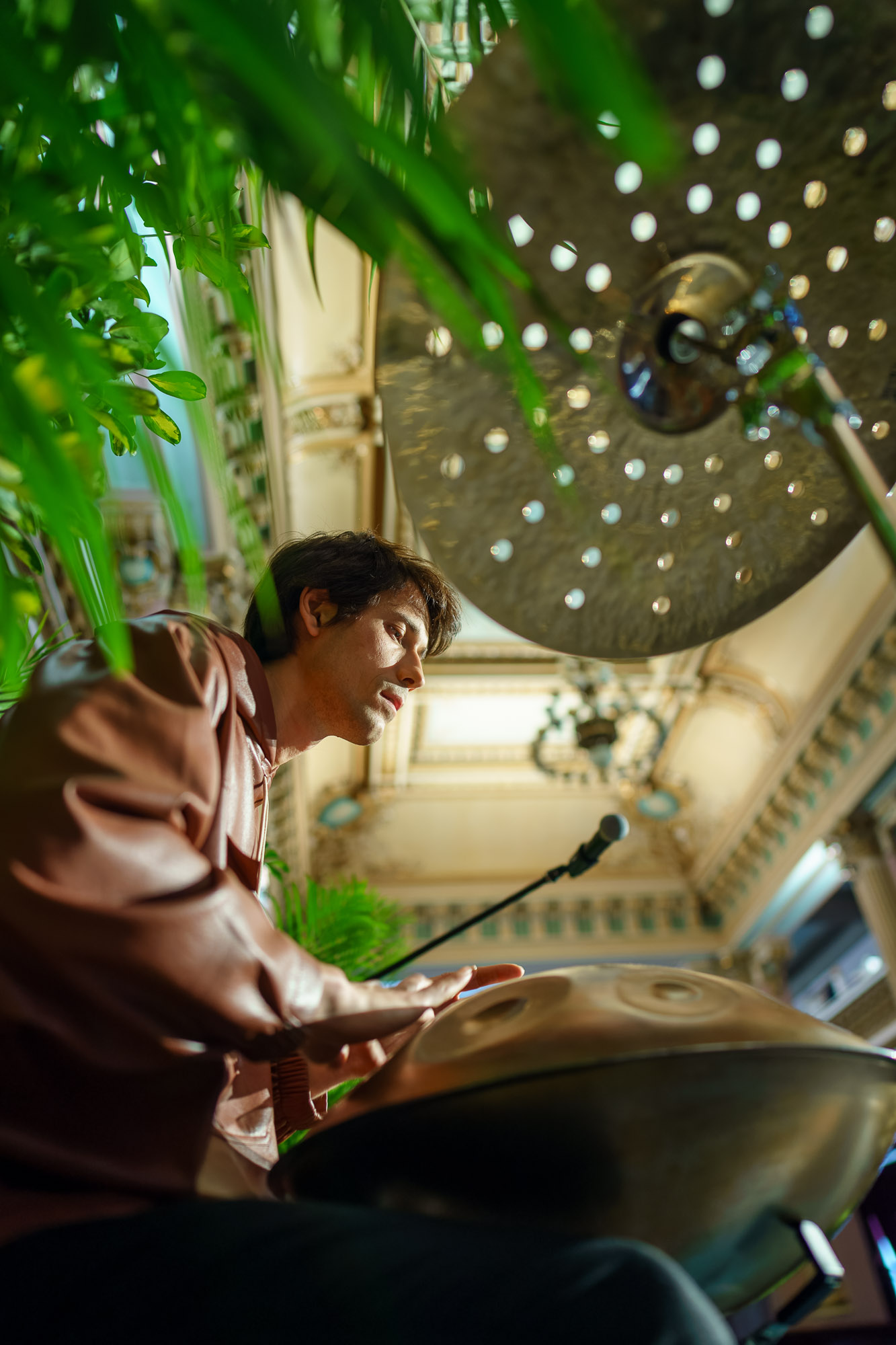 We aim our Kula Market to be a bit more than just about the food. In the same way we see Wanderlust as an event fit for self exploration, our vendor area is a place for socialisation, sharing ideas and experiences and starting new relationships. Throw in one of our Wanderbowls or try other sustainable products and you are ready and charged to go for the rest of the day. The Wanderlust public is predominantly open to new and valuable and meaningful experiences, so if you would like to be part of our Kula market, click here.
The way we trust and interact with individuals or brands is based mostly on how they make us feel. And amongst offering meaningful experiences, ethics and values makes others want to associate with us even more. Wanderlust builds a bridge between a wholesome community of people that care about the world, with companies that care about offering services and products of value.
Goodness brings greatness
Same as the people we care about bringing together, we think that we are responsible for our own betterment. Having that said, an accepting, progressive and supportive environment harnesses good and long lasting growth.